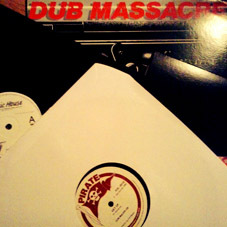 Nueva entrega de Bass Culture para comenzar con buen pie el mes de febrero. Roots añejo en la primera parte con Leo Graham, Ras Michael y Lloyd Willacy entre otros, y mención especial para el Dub Massacre de Twinkle Brothers en nuestra sección de LPs de dub, y Black Symbol, la última compilación imprescindible de Reggae Archive Records.

Tras una agenda quincenal cargada de conciertos y grandes sesiones, una buena descarga de Roots sin fronteras del siglo XXI: desde Estonia, con Strictly Dub Records, hasta Venezuela, con Desde el Ghetto, pasando por habituales como Roots Vibes, Amoul Bayi y Crucial Ruler.

Nos vemos el 6 en el Patio Maravillas o el 14 en la Povedub. Y nos escuchamos el próximo 18 con más Roots de ayer y hoy. ¡Salud y buenas vibras hasta entonces!
http://bassculture.podomatic.com/entry/2015-02-04T16_14_12-08_00
BASS CULTURE REGGAE RADIO SHOW 04.02.2015
Leo Graham - Doctor Demand / Black Bat (Blank 7&rdquo
Ras Michael and The Sons of Negus - New Name / A New Dub (Rastafari 7&rdquo
Lloyd Willacy & The Happiness Unlimited Band - More Than Tongues / Dub (Rebirth / Only Roots 12")
Don McCarlos - Get Up extended (Pirate 12")
Mikey Dread / Augustus "Gussie" Clarke - Proud to Be Black / Black Foundation (Gussie / VP 7&rdquo
Black Symbol - Everything Has Its Time / Version (Reggae Archive Records prerelease)
DUB LP: Dub Massacre (Twinkle)
Culture Paul - Easter Sunday Morning / Version (Music House 12")
Agenda Quincenal
Earl Zero - Go To Zion / Zion's Blood (Roots Vibes promo)
Comparsa Marabunta / Misael Gonzáles - Fiesta Siniestra / Una Vida Más (Desde el Ghetto Prod.)
Ruben Da Silva / Yeyo Pérez / Dub Crucials - Same Old Faces / Babylon a Dominate / Youthman Skank (Crucial Ruler prerelease)
Dixie Peach / Variedub - Pressure / Dub Pressure (Strictly Dub Records promo)
Sta'Sax / Saah Karim - Skank to Azania / Gunman Sound / Dubman Sound (Amoul Bayi Records promo)
Miércoles de 21:30 a 23:30 h.
Radio Almenara, 106.7fm
Zona Norte de Madrid
www.bassculture.wordpress.com
www.radioalmenara.net
http://basscultureplayers.bandcamp.com